A bullet hell rogue-lite with pirates, swords and lots of treasure!
In this bullet hell rogue-lite, you are a pirate who travels from ship to ship in order to kill the captains to free his crew, avenge them & unravel the mystery of the hidden treasure of Leviathan.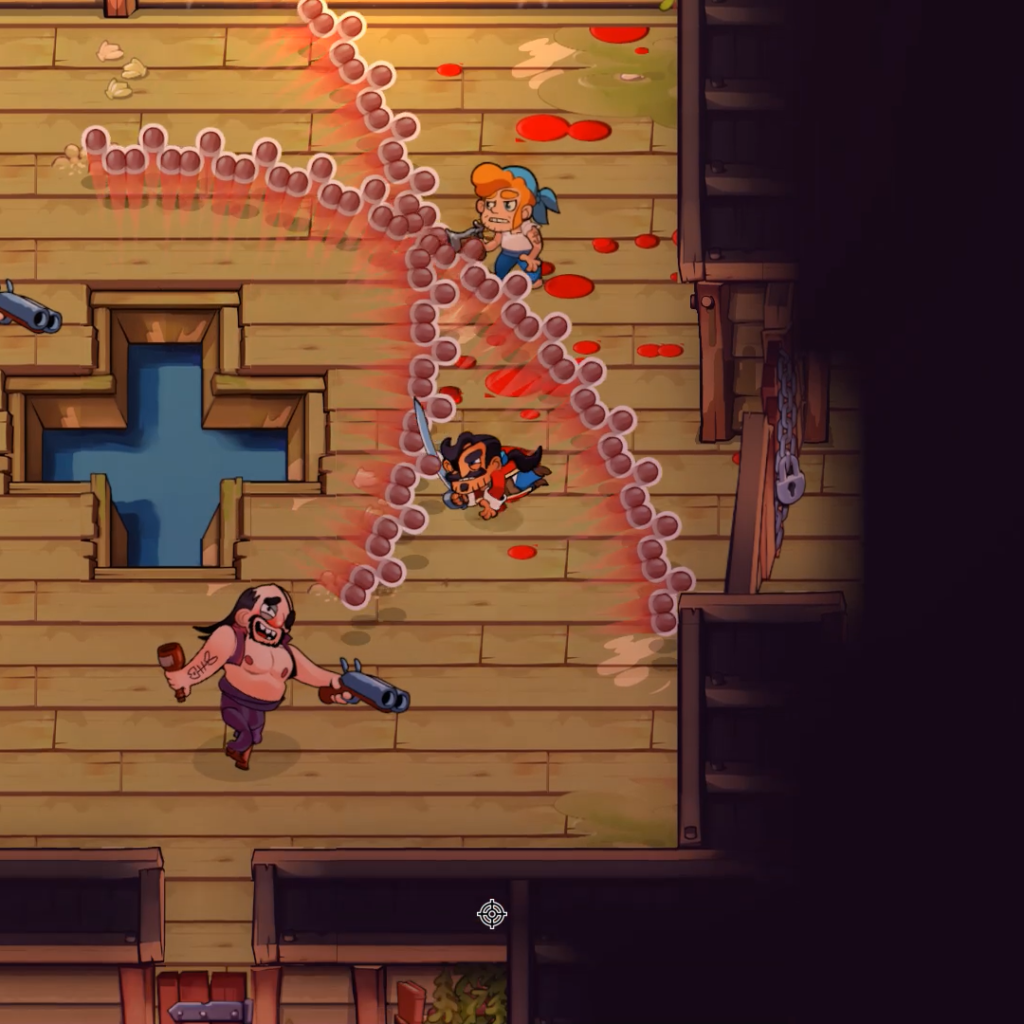 Each run will be different due to the randomized dungeons and loot!
Find different loot each session to make each run unique! Battle through evil crews to find your way to the boss.
But beware, you'll lose your treasures when you die.
Hundreds of different items to make each session unique!
Powerful companions, fiery dodgerolls, summing bombs and even electric bullets!
But not all treasure are free to take. Creating new challenges based on your decision and skill.
Use your luck at the gambling tables, heal up at dining tables, find secret rooms & use your well earned money to enhance your power at the local shop.
While rescuing your crew they will become part of your team once again! Meet them at the tavern in between your runs to spice up your future runs! Increasing the treasure pools, giving new hints, kill quests and even unlocking new game modes!